In Memory
Bill Hollifield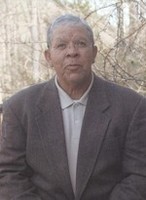 Townson-Smith Funeral Home

Bill Ray Hollifield
(September 24, 1942 - July 16, 2008)
On the morning of July 16, 2008, Our Savior, the Lord Jesus Christ, call my beloved husband, the love of my life, Bill R. Hollifield, home to eternal rest in heaven to fish with him and coach the angel's football team. Bill Ray Hollifield, the son of the late Guy Kirby Hollifield and Lillian Bell McKinney Hollifield was born September 24, 1942 at home near Marion, NC. He attended North Cove and Marion Schools. He graduated from Marion High School in 1962; Lees McRae College; and from Guilford College in 1966 with a Bachelor of Arts Degree in Science and Physical Education. Bill taught physical education and biology at Western Guilford High School in Greensboro, NC until his retirement in 1999. He coached track for several years; was the head wrestling coach until shortly before his retirement. He was also Head Defensive Football Coach of the Western Guilford Black Hornets until his retirement. On June 12, 1976 at Cherokee United Methodist church in Cherokee, NC, Bill was united in marriage to Mary Ann Needham who survives him. This year they celebrated their 32 wedding anniversary and looked forward to many more. They raised two lovely daughters; Noel Christine, wife of Robert Todd Long of Rocky Mount, NC, and Tamara Lynn, wife of Ronald L. Redmon Jr. of Wilmore, KY who also survive him. In addition, he is survived by 5 precious grandchildren whom he adored; Valerie Christine Long, Kevin Andrew Long, Sarah Ann Redmon, Joseph Ray Redmon, and Christina Lynn Redmon. He is also survived by brothers, Donald Stamey of Nebo, NC, and Julius Reuben Hollifield of Gastonia, NC and their families. He is also survived by little buddy Matthew Miller, countless former students, a special high school graduation, countless friends and fishing buddies. He was predeceased by sisters Ira Bonnie Hackett and Violet Stamey Burnette. In June of 1999 Bill retired from over 33 years of teaching and coaching. He and Mary Ann moved to the mountains to fish, hike, camp and enjoy their family and, most of all, serve the Lord Jesus Christ. A Celebration of life will be held at 2:00 pm Saturday, July 19, 2008 at the Robbinsville United Methodist Church. The Reverends Tim Starbuck, Nancy Meeker and Carolyn Turner will officiate. Burial will be in the Old Mother Cemetery. The family will receive friends from 12:00 to 2:00 pm Saturday at the church prior to the services. In lieu of flowers donations may be made to Robbinsville United Methodist Church Good Samaritan Fund, 249 West Fort Hill Road, Robbinsville, NC 28771. Townson-Smith Funeral Home is in charge of the arrangements.
My beloved Bill was not well for quite some time- at least a year or more. But not being a complainer I didn't know until into the Spring of 2008 that there was a really serious problem. Even then he refused to go to the doctor - until. Until we had the accident in
Kentucky that took our car and almost took our lives. Then I called the Doctor!
Once we were able to get home to
North Carolina, the doctor started tests but came up with no conclusive information. We all just knew things weren't right. A stress test was scheduled in June. Within seconds they were grabbing his belt and laying him down. A heart cath was scheduled for July 3. They were convinced that he had blockages. None were found. But his heart was only pumping at 35 to 40 percent. A healthy person would be 55 to 60 percent. And when a healthy person exercises their blood pressure goes up. Bill's went down. They put him on heart strengthening medication and sent him home. But instead of getting stronger, he got weaker each day.
On Sunday July 13th we received word that Bill's oldest sister Violet was not expected to live but a few hours. We prepared for her passing as best we could. Daughter Tamara Redmon and her oldest daughter Sarah arrived in the evening. Grandson Joseph and granddaughter Christina had been with us for a week or two and we enjoyed them so much.
On Monday July 14 Violet passed into Heaven with our Savior after a very long illness. On Tuesday Bill and I prepared to go to
Marion for her funeral. I was worried even then about us going. I didn't feel he was strong enough to handle it. Tamara and the children would stay at the house to care for the pets. We would leave directly after my appointment at Swain Medical Center, an extension of Swain Hospital in Bryson City.
After the appointment Bill was sitting in the sun outside. We started for the car. He had trouble getting up the steps. I went on to get the car in hopes of backing up for him. He got to the car but had trouble getting in. I knew right off things were all wrong. I whipped around to the emergency room telling them he was having a heart attack. Bill went into full cardiac arrest. They worked on him for 15 minutes or more. The doctor came to tell me that he was gone. But just at that time a nurse came to say they had a pulse. They had him back. They prepared to life flight him to
Mission Hospital in Asheville. Tamara and children and Pastor Tim had arrived as had my sister.
They worked with him all night, a horrible nightmare of a night. They ran numerous tests but could not find the problem. They used every medicine they could to try to save him. But his heart was just too damaged. He coded two or three times. At
8:37 in the morning of July 16, 2008 surrounded by all of his family and Pastor Tim, our Savior took him home to rest. And I still have a gigantic hole in my heart, one that will not heal until we are reunited in Heaven.
But I know he is well and happy in Heaven and I take comfort from that.
Cardiologist Dr. John Lawrence was just shaking his head. Said this shouldn't have happened. He shouldn't have been on that table. He should have gotten better. He asked for permission for an autopsy. I finally consented in hopes that it would help someone else to avoid this horrible nightmare. We know now that we did the right thing. Three months to the day after his passing Dr. Lawrence sat down with Tamara and me in his office to give us the results. Bill had a very rare - 8 in a million people- disease known as Systemic Amyloidosis. You can go on line and learn about this. In retrospect we can see where all of the little complaints, all of the little symptoms fit perfectly like a jig saw puzzle. This malignant non cancerous beast - and I stress as Dr. Lawrence did that this was a malignancy but WAS NOT cancer- had attacked and destroyed every organ in his body and settled in his heart where it destroyed his heart muscle and caused the heart arrhythmia which caused his untimely death. There is no known cause, and no cure. And most cases are not diagnosable until the person passes. And this is what took my beloved and broke my heart.
Services were held at our church,
Robbinsville United Methodist Church in Robbinsville on July 19
th
with internment following in Old Mother Cemetery near the church with Pastor Tim Starbuck, Pastor Nancy Meeker, and Pastor Carolyn Turner officiating and all of the family and many friends and neighbors attending. I would like to share the following pictures of his monument, hand made by family and friends, and the hand painted rock depicting the life we loved and enjoyed together for thirty two years with hopes for thirty two more. You are all welcome to come and see and visit, and to reflect on what a special person he was, my beloved, Bill Hollifield.
About a week and a half later his brother Donald lost his wife to Alzheimer's disease. In the fall Bill's nephew Allen Hugh's succumbed to complications from a fall. It is a grieving family but we march on to do the Lord's work in His love and guidance. And we pray you do, also.
In His precious name,
Mary Ann Hollifield